About
Hand & Foot Treatment Store
Since the age of twelve I have an unquenchable love for fashion and beauty. I made my passion into a profession and have been working in the beauty industry for over twenty years. Since 2012 I have been running my own salon, Hand & Foot Treatment Store.

For more than twenty years I have believed that a manicure and a pedicure are much more than that. I see it as an important moment for yourself when you relax and become happy. Both during and after the treatment, I think this is important. When your nails are painted tight and shiny, you experience that ultimate and feminine feeling! It gives me satisfaction to give you this feeling.

I believe in a personal bond with my clients. I like to get to know you so you can get the most out of your treatment. This makes my work not my job, but something magically enjoyable. Every day again. This is also the reason why I only work in my luxurious and spacious salon: I go for personal and quiet.
Relax, dream away, have a conversation with me or read a fashion magazine.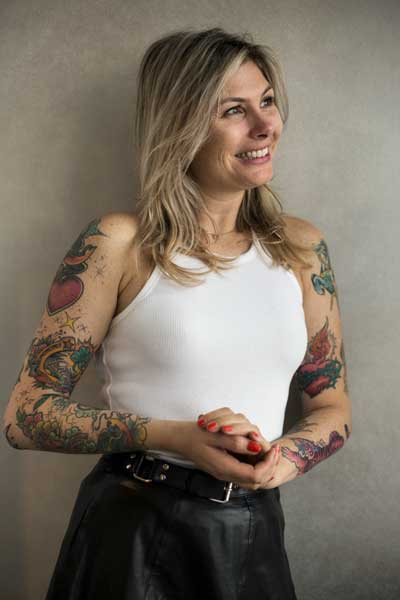 In my salon you will find beautiful, fragrant and environmentally and animal friendly cosmetics, so you can continue your beauty-me-time at home. I work in a hygienic and professional way with the focus on maintaining or improving the quality of your natural nails.

It refreshes your mind when your feet touch the foam water or the moisturising luxury hand cream reaches your hands. You leave my door in style and class!

The most frequently asked question is whether I have a nail salon. No, I do not. I do not. I am the proud owner of an exclusive hand and foot spa in the heart of Amsterdam. For perfect manicures and pedicures. When will I see your hands or feet at my spa?

Love from Angelique